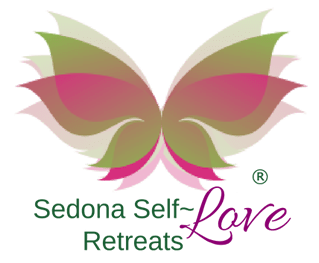 Sedona Retreats – Spiritual, Healing & Wellness Retreats in Sedona Arizona
Make a profound investment in your inner peace & wellness…
with Sedona Self-Love Retreats – featured in Main St. Living national broadcast, Bella Magazine, and Conde Nast Traveller.
Sedona Self-Love Retreats is a unique private retreat company offering lodging-inclusive Sedona Retreats. Recently awarded Sedona's Best Retreat Center 2022! Private customized spiritual, healing, and wellness Sedona retreats may be scheduled whatever dates work best for you (with at least 10 days advance notice) – sessions are scheduled Monday through Saturday (no Sundays). Sedona Self-Love Retreats produce phenomenal results for participants in just a short time. The highly-gifted, most-talented Practitioner team are some of Sedona's finest, sought after from clients worldwide. With comfortable inclusive lodging, Self-Love Retreats create a safe cocoon for clients to relax, heal, and spiritually transform.
Located in the heart of West Sedona, these Sedona Retreats combine an awesome, transformative itinerary along with private, peaceful Self-Love Guest House accommodations. We also have sister lodging available when the Self-Love Guest House is fully booked. Lodging may be omitted from any retreat package, if you prefer to make your own arrangements.
We encourage you to join us in beautiful, powerful Sedona for your private Self-Love Retreat! Virtual retreats and day packages are also available, if you are unable to make it to Sedona. This option provides sessions via zoom, skype, and phone from the comfort and safety of your own home (no need to travel to Sedona, or go to Practitioner locations). Most Emotional Healing sessions may be conducted remotely, as well as many Spiritual Healing sessions, even some Wellness and Shamanic work. Check out the suggested Sedona Virtual Retreat sessions and contact us soon. We support your healing Self-Love Journey!
If you need rejuvenation or intuitive guidance, call us at 928-458-8593 to learn more about our private Sedona Retreat offerings. We would be delighted to help you on your Self-Love Journey and look forward to hearing from you soon!
Private Sedona Retreats are healing, wellness, and spiritual Self-Love Journeys for individuals, couples, friends, and families. So every session is one-on-one, no group participation – perfect for those wanting to delve deep within and simply get away from it all. Re-set, re-group and start anew!
Sedona Retreats include amazing, nourishing sessions focusing on Self-Love, an opportunity to get a fresh perspective on life – every retreat is perfectly tailored for each client. Your Sedona Retreat may emphasize emotional healing, wellness, spiritual development, spa pampering, or a client-specific combination. The cohesive retreat experience with our inclusive Self-Love Guest House lodging provides guests the opportunity to truly relax and surrender into a profound life-changing process.
We ensure that every client feels welcome and embraced throughout the retreat stay. The initial consultation can be helpful and healing alone, then we use years of experience coordinating private customized Sedona retreats to fine-tune the most transformative blend of Sedona sessions and modalities for each client.
Once your Sedona Retreat is on the calendar, we carefully select each client's Practitioner team. Through many years in Sedona's private retreat industry, we have joined with Sedona's most gifted Healers, Guides, and Wisdom Teachers – the highest caliber in town. Rest assured if you choose a Sedona Self-Love Retreat for healing, wellness, or spiritual development, you will be paired with the most gifted Practitioners, trusting our intuitive guidance.
Review the following sample Sedona Retreat focus areas: Solo Sedona Healing Retreats, Sedona Spiritual Retreats, Sedona Womens Retreat, Sedona Couples Retreat, Sedona Yoga Retreat, Sedona Wellness Retreat. There are also amazing Mens Healing Retreats and customized Sedona Day Packages of three sessions or more available. You are welcome to target one of these during your private customized Sedona Retreat or Sedona Day Package, or a combination depending upon your life situation and goals.
Solo Sedona Healing Retreats: Many clients approach the Sedona Self-Love team because they are going through a difficult life transition or personal challenges, such as relationship struggles or loss, death of a loved one, new retirement, parent-child issues, etc. Private Sedona Healing Retreats are perfectly-tailored for each individual's circumstances. The sessions are hand-picked to facilitate your emotional healing and wellness. A symbiotic blend of cathartic soul-searching with physical and energy body healing make these retreats ultra-powerful and effective. Male and female clients make tremendous progress within one week or less.
Sedona Spiritual Retreats: These Sedona retreats are geared toward individuals or friends wanting to expand and grow spiritually. You and the Self-Love Team will blend soul-enlightening esoteric sessions, such as: Past Life Journey, Soul Reading, Illuminating Your Gifts, Astrology etc. to elevate your consciousness and deepen your Divine Soul connection. Clients regularly recount the impact of their Sedona Spiritual Retreats, often despite their own skepticism. The Self-Love Practitioner Team is truly gifted – some of the best in Sedona!
Sedona Womens Retreat: These Sedona retreats are fabulous and fun for women friends or family members to participate in a soulful Sedona journey together. A Sedona Womens Retreat may combine elements of the Sedona Healing Retreats as well as Sedona Spiritual Retreats, to deepen your soul connection, and bond in beautiful sacred Sedona! Massages, Facials, and outdoor Yoga are often included in these custom Sedona Womens Retreat packages. The Self-Love Guest House with two private guest rooms is ideal lodging for two friends or family members.
Sedona Couples Retreat: The Self-Love Retreats are actually perfect for couples, as the more we learn to take care and nurture ourselves, the better our relationship will be. These retreats blend private individual sessions with powerful Sedona Couples Retreat work, such as: Relationship Healing, Heal Your Heart from Infidelity, and Awakened Partnership sessions. The Couples Self-Love Massage is always popular. Focus on yourself and your relationship with a private customized Sedona Couples Retreat with Sedona Self-Love Retreats!
Sedona Yoga Retreat: Sedona Self-Love Retreats bring some of Sedona's finest Yoga Instructor Practitioners. Practice Yoga on the red rocks, tap into Sedona's vortex energy while doing Yoga on the land, replenish your Spirit with Chakra-Balancing Yoga in Sedona. Various Yoga styles, session offerings, and fabulous Instructor Practitioners. Choose a Sedona Yoga Retreat with Sedona Self-Love Retreats today!
Sedona Wellness Retreat: These retreats provide holistic mind, body, and Spirit healing with a focus on wellness. Many custom Sedona Wellness Retreat packages include therapeutic body and energy sessions, such as Harmonizing Your Chakras, Self-Love Crystal Healing, Sound Vibrational Healing, Yoga, Massage, and more. Optimum Nutrition or Ayurvedic Wellness are great additions to facilitate physical as well as mental/emotional wellness. The Sedona Wellness Retreat packages provide a sanctuary for guests to relax, learn, and heal in peaceful Sedona, surrounded by loving Practitioners and lots of support!
There is an optional Wellness Add-on which may be included in private Sedona Retreat packages for an additional fee. Enjoy the convenience of plant-powered breakfast and lunch each day in the comfort of your own guest room. Your guest frig will be stocked ahead with ready-made nutritious plant-based foods – organic vegan juices, salads, wraps, overnight oats, fruit, or other breakfast goodies. Note – this is not a hot meal service. This health-enhancing option may be included with any private retreat package while lodging at our Self-Love Guest House.
There are numerous Self-Love session options within six general categories – Emotional Healing, Body Treatments, Spiritual Healing, Yoga & Meditation, Health & Wellness, and Earth & Animal Wisdom. Please review the sample retreat itineraries and know these may be further customized depending upon your exact situation. Call 928-458-8593 – Consult with us Today to learn more!
OUR SEDONA RETREATS SESSIONS
Yogachick
2021-11-03T15:32:09-07:00
Release and overcome emotional wounds and trauma.