Blessings on your Self-Love Journey!
Sedona Self-Love Retreats is grateful to serve as your Self-Love Guides. Trust you are in excellent hands! Join us for 100% one-on-one sessions with your hand-picked team of truly gifted Practitioners. Our utmost goal is facilitating powerful self-awareness, spiritual expansion, and healing. Your unique retreat includes synergistic modalities and transformational momentum, with each session contributing to your exponential growth. We look forward to co-creating your perfect Self-Love Retreat! Check the full session menu and please let us know if you would like to add, remove, or substitute any sessions from this proposed Day Package. Self-Love Guest House accommodations may also be included, please just request when booking. Plant-powered breakfast and lunch wellness add-on may also be included with any guest house reservation.
We welcome you to share from your heart! Your confidential information will be used to customize your Self-Love Day Package. Once your reservation is confirmed, pertinent details will be relayed to your Self-Love Practitioner team, for optimum session preparation and your highest good. We honor and maintain your total confidence. Day packages are paid in full upon booking – note lodging is paid up-front and is non-refundable. Contact for pricing.
Note
Your sessions will take place at private Practitioner home and office locations, the Self-Love Retreat Office, or on Sedona's beautiful land. Session order may vary depending upon Practitioner and space availability. In unlikely instance we are unable to schedule any session, we will consult with you to find an alternative, or adjust your balance accordingly. Your final itinerary with exact session dates and times will be presented upon arrival. You are responsible for transportation to/from all sessions – Please let us know if you will not have a vehicle.
Deepening Self-Love: Healing & Wellness
Call or Email for Self-Love Guest House Lodging (minimum 2-night stay)
Day Package
Soulful Inner Journey – 1.5 hours
Connect more deeply with your Soul through a deep Inner Journey. Your Practitioner will guide you during this meditative session, enabling you to gain deep peace here and now. From this still place you may gain utmost clarity, wisdom, and strength. The deepest Self-Love is when we feel the Divine presence within ourselves. Release stress, focus, and feel at peace within your own Soul.
Deepening Self-Love: Finding Your Inner Peace – 1.5 hours
Be guided to a gentle awareness of the beauty that you are. Learn to overcome damaging self-doubt, transcend the ego to become your best self and live in the light all the time. Let go old limiting stories, open up to new empowerment truths. Let this newfound wisdom strengthen your inner heart core, and empower you for the awesome life that Spirit intends for you. Find true love for yourself and realize no one can take that from you. Love is bountiful – available to you always!
Medicine Wheel Empowerment – 2 hours (Outside)
Experience sacred ceremony in the majesty of Sedona's red rocks. Learn ancient teachings to embrace and honor Great Spirit, Mother Earth, the Spirits of the Four Directions and your own Heart Path. Gain empowerment through gratitude, release, and rejuvenation at a magnificent Medicine Wheel in the vortex. This session helps bring clarity – mentally, physically, emotionally, and spiritually.
Self-Love Aromatherapy Massage – 1.5 hours
This most-nourishing massage focuses on areas of concern in your body. Various techniques are used specifically designed to relax muscles by applying pressure to them against deeper muscles and bones, and rubbing in the same direction as the flow of blood returning to the heart. The main purpose is to increase oxygen flow in the blood and release toxins from the muscles. This session includes healing Aromatherapy – please let Practitioner know if you have any allergies or preferred oils.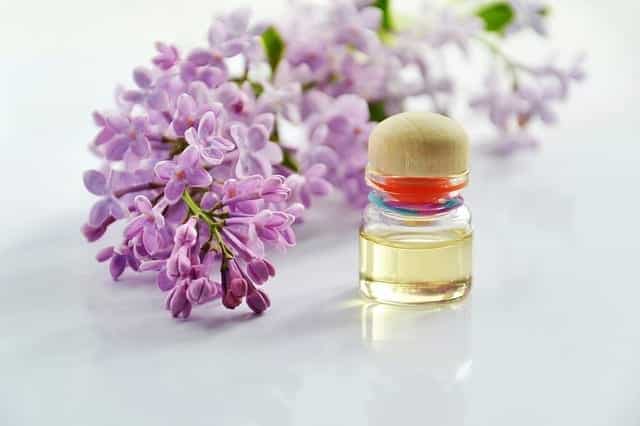 Depart Sedona
You now realize and embrace that you are perfect just as you are! You will depart Sedona feeling at peace where you are now, where you have been, and looking forward to where you are headed. You have newfound confidence and self-acceptance – true Self-Love, and tools to take home with you. Thank you for allowing us the opportunity to serve as your Self-Love Guides!
Additional Session Options:
Harmonizing Your Chakras
Meditation: Divine Soul Connection
Restorative or Chakra-Balancing Yoga
Vortex Yoga
Healing Your Inner Child
Relationship Healing
Cultivating a Grateful Heart
Soul Reading
Past Life Journey
Self-Love Hypnosis
Astrology Reading
Sound Vibrational Healing
Optimum Nutrition
Cryotherapy
Illuminating Your Gifts
Cancellation Policy
Retreats require 50% deposit upon booking, remaining 50% balance processed upon arrival. Day packages are paid in full upon booking. Self-Love Lodging is paid in full upon booking and is non-refundable and non-transferrable. $250 retreat and $100 day package expediting fees, when booking less than 10 days in advance. $250 fee for one-time cancellation/re-schedule more than 7 days before start date, remaining deposit to be used within one year. No credit issued for cancellation 7 days or less before start date. Once retreat/day package is scheduled, $100 fee per session change request (more than 24 hours advance notice required and subject to Practitioner availability). If you are unable to attend or finish a session (including add-ons) for any reason, there is no prorated refund.